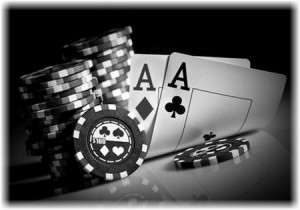 The element of tournaments and championship competitions have always been an essential aspect tagged to any and every kind of game, since historic era. This is in fact, no exception for the gambling world where poker tournaments have ruled hearts for decades to come.
Find information about some of the famous upcoming gambling tournaments:
EPS Enjoy Santiago at Hotel Enjoy Santiago, Chile is a popular Texas Hod'em Chilean Poker tournament that's been played since 2008. This game has a global tournament like structure. The tournament starts on July 18 – 20, 2015.
CAP Posadas at the Posadas Casino Club, Argentina is a relatively new version being played since 2011 and has already received considerable popularity. Cap has in fact, become one of the famous tournaments in the poker circuit of Argentina. The tournament continues from 25 -27 July, 2015.
BSOP Step 4 Brasilia in Hotel Melia Brasil 21 in Brasilia, Brazil, also known as the Brazilian Series of Poker is all set for its Season 10 grand opening from July 31 to August 4, 2015.
One of the famous UK poker tournaments is GUKPT that's all geared up for its fresh season on Sunday June 21 to Sunday June 28th 2015. Grosvenor Casino Reading South is the venue where the tournament will be conducted.
PokerStars is one of the promising online platforms for the gamers to enter into free tournaments including a broad spectrum of events and rings throughout the week and on Sundays as well.
Browsing through the vital gambling news portals and sites giving exclusive information about specific tournaments helps you stay in sync with all updates.