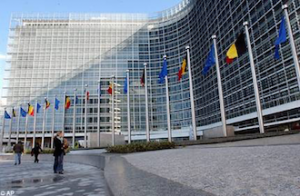 The European Commission began legal action against Sweden earlier this month in response to the nation's failure to adjust its online betting and poker laws to satisfy the E.U. law on free movement of services. Two separate cases pertaining to the nation's restriction of licensure to domestic and state-owned operators have been referred to the highest courts of the European Union.
Under E.U. laws, member states retain the right to regulate cross-border gambling operations in some ways as a means to combat addiction and crime, but the commission argues that the application of these rules in Sweden has been inconsistent and that the service provided by the exclusive provider has been poorly overseen and managed.
Sweden has tacitly admitted to its failures in this arena, suggesting that the problem lay more in finding a resolution than in a disagreement over the existence of the failure. The Swedish government has stated that it intends to "speed up the work that has been carried out for a long time in order to find a licensing system that could be introduced in Sweden."
The commission's action, however, is considered by many a long time in coming. Sweden was first asked to adjust its laws in compliance with E.U. rules in 2007 and has been warned repeatedly since then. This action by the European Commission marks the first time a member state has been taken to court over gambling laws, a move lauded by the European Gaming and Betting Association as a "breakthrough decision."
Foreign gambling institutions will no doubt be eagerly watching the situation as it develops in Sweden. A major change in licensure will not only represent a single opportunity as the doors to the Swedish market open but the possibility for further adjustments to gambling laws in member states of the U.K.