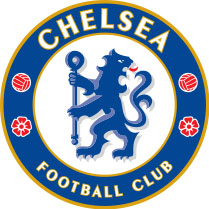 The EPL titan Chelsea FC has signed a deal with Coral Sportsbook so that Coral Sportsbook can be Chelsea's official sports betting partner. While it is interesting that any one sportsbook would partner with a football club, it is even more interesting that a football club would need to have a partner in the sports betting industry.
With this partnership, Coral is going to be able to offer deals to Chelsea fans every week that other fans will not be able to get. By doing so, Coral will be able to cash in on the rabid Chelsea fan base and the relatively long seasons that Chelsea tends to play.
Also, Chelsea is able to market themselves in the gambling and sports betting industry. With this, Chelsea will be able to bring themselves to the attention of sports gamblers around the world who may not be aware of the EPL or may not bet on the games. Plus, the club will likely attract more attention by partnering with Coral.
In all of this is the concern that sports are being managed by sports betting agencies. While there are extreme examples from television and movies, we can all assume that the players are exempt from working with gambling outfits. They wear advertisements on their jerseys, play the matches and then go home to their huge mansions.
However, the advantage that Chelsea fans can get through special deals will likely bring in more money to Coral while also raising the action on Chelsea overall. The more press the better for Chelsea when it is working to expand its global reach.
This partnership can do well for both groups if it handled properly and makes money for the companies while also benefiting Chelsea fans.